These are 3 film posters I helped design to show-off the sci-fi makeup work a friend did for her final year project at university. Together with her team they had created a love story in space, a take on Juliet and Romeo called, Star Crossed Lovers. They asked if I would use the photographs they had taken of the models, in their makeup, and create 3 film posters to promote the film idea they had created.
I completed these posters in my spare time. I used Adobe Photoshop to cut out the models and then produced a space backdrop with the theme of love and romance running throughout. I enjoyed working on these posters, I was able to have fun with it, and it was nice to have the freedom to play around and runaway with my ideas.
You can see all of the poster designs below.
Juliet Poster Artwork:
Romeo Poster Artwork: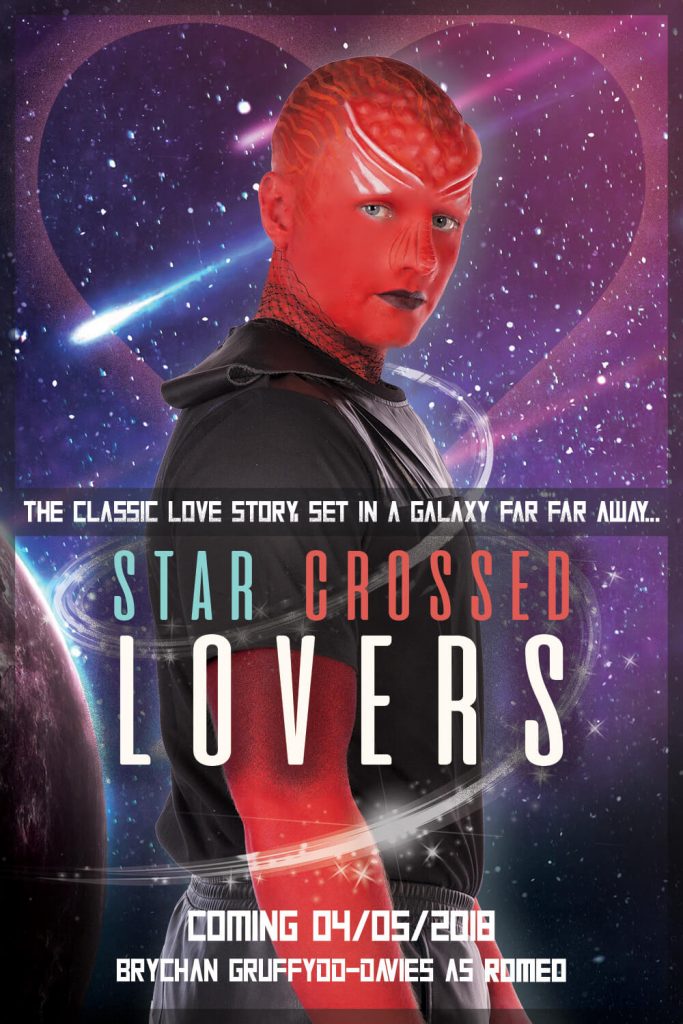 Romeo & Juilet Poster Artwork: